Including (but not limited to): emails, landing pages, and micro-copy.
At Mozilla, I focused on retention efforts for Firefox users. We've created email campaigns, landing pages, and other delightful content for both new and lapsed users that increased engagement by 4.5% in just one quarter. Some examples: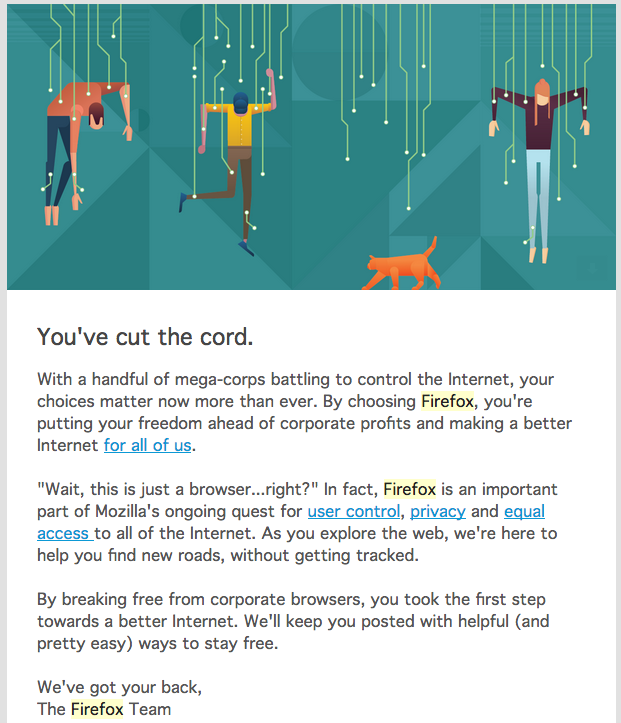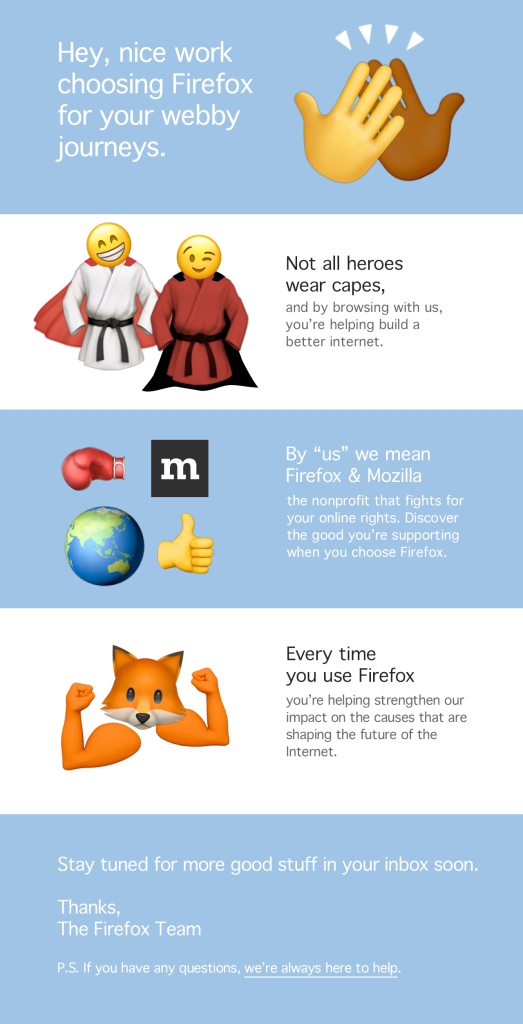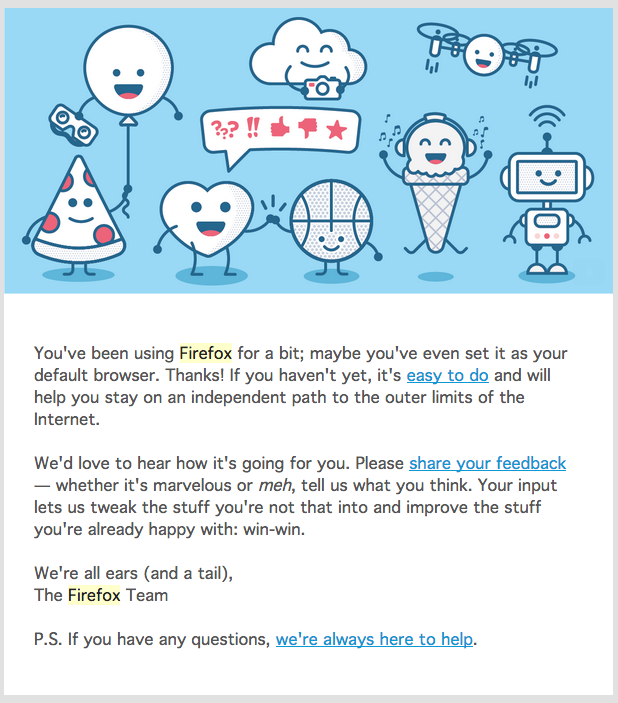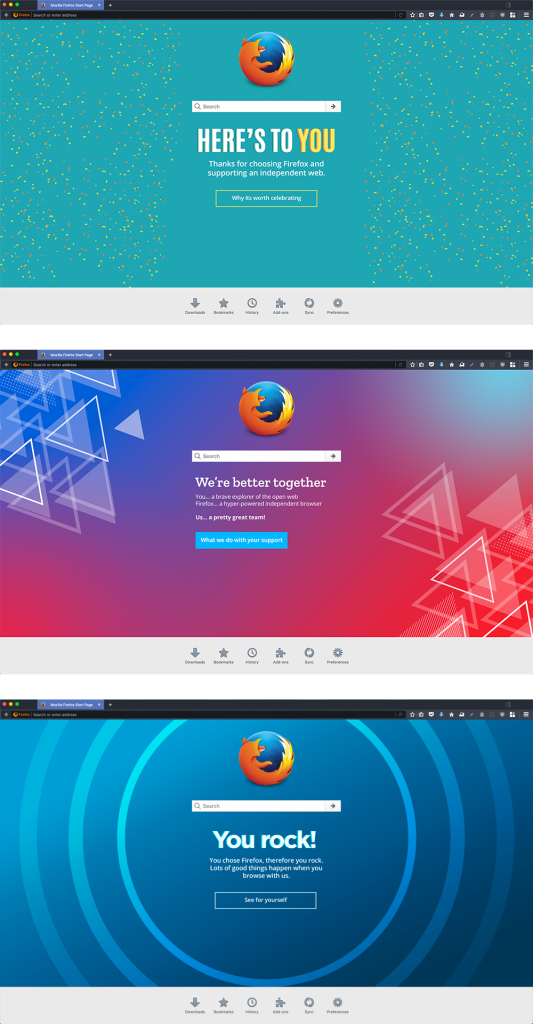 I researched and wrote trivia as micro-copy for the Firefox home page (content internally referred to as "snippets") designed to increase engagement, highlight advocacy, and promote new products/features. A few high-converting examples: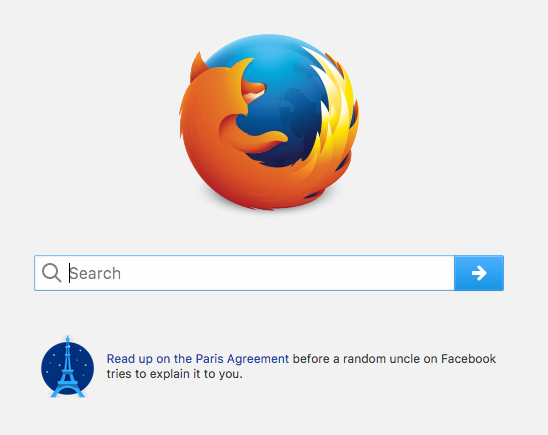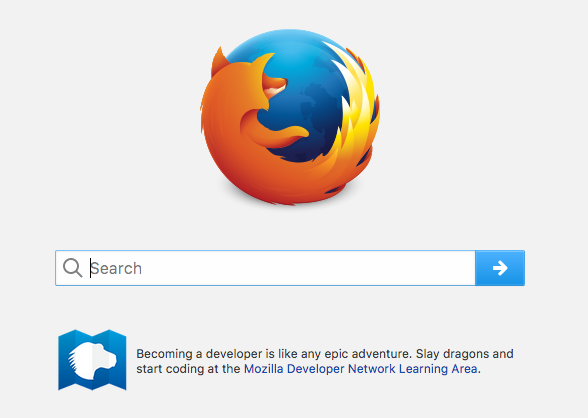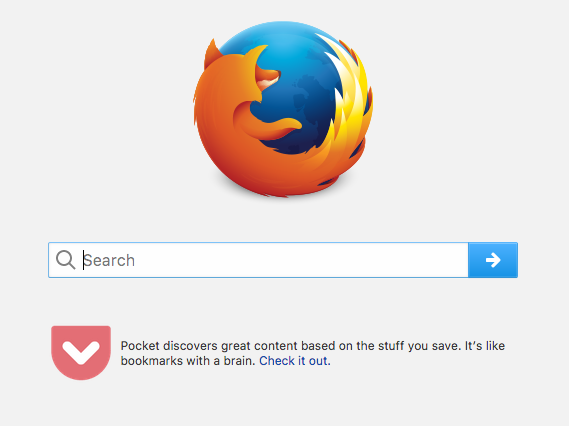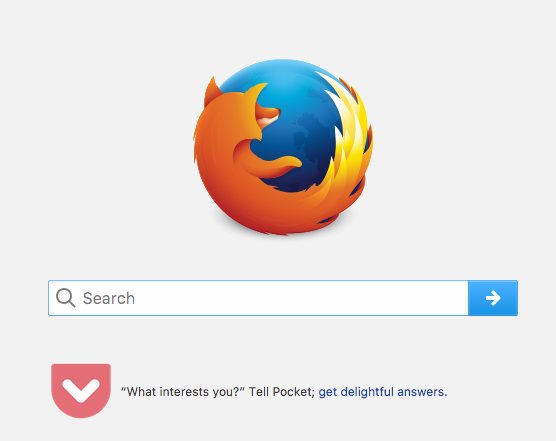 SelfScore sponsored a giveaway for lead generation and created numerous promotional assets including animated ads, flyers, and web banners. All of this work was done in tandem with designer, David Goldklang.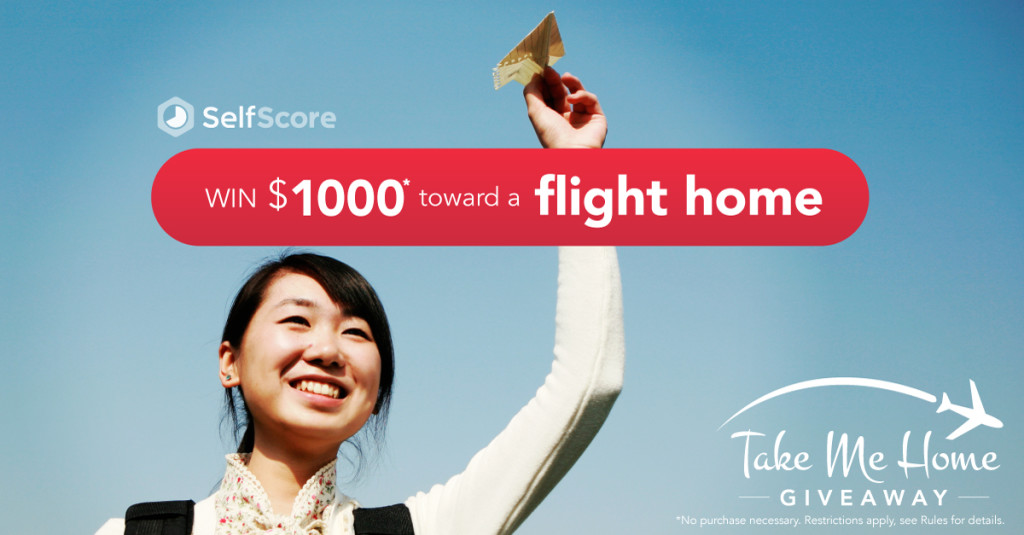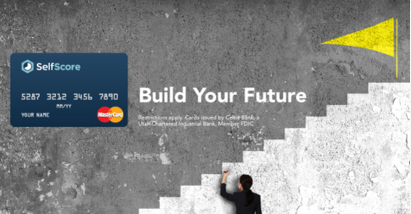 In Fall of 2016, Symphony initiated a complex website refresh to focus on enterprise users in financial services and refine its messaging as a tailored workflow solution for a highly regulated industry. A few highlights from that project follow: